The Esmond Transportation System (ETS) transports gas from the Southern North Sea to the Perenco Bacton gas terminal in Norfolk.
The system was originally constructed as a 24-inch diameter, 204-kilometre pipeline between the Esmond Area fields and the Bacton terminal and is a wet gas pipeline system, with gas processing performed at Perenco's onshore Bacton gas terminal. The Bacton gas terminal treats the gas to meet sales gas specification to the National Transmission System, and removes natural gas liquids for export by onshore pipelines to downstream industry and storage.
The pipeline carries gas and hydrocarbon condensates concurrently.
ETS currently serves the Cygnus field, which came onstream in December 2016, and is the largest development in the UK sector of the Southern North Sea in the last 30 years.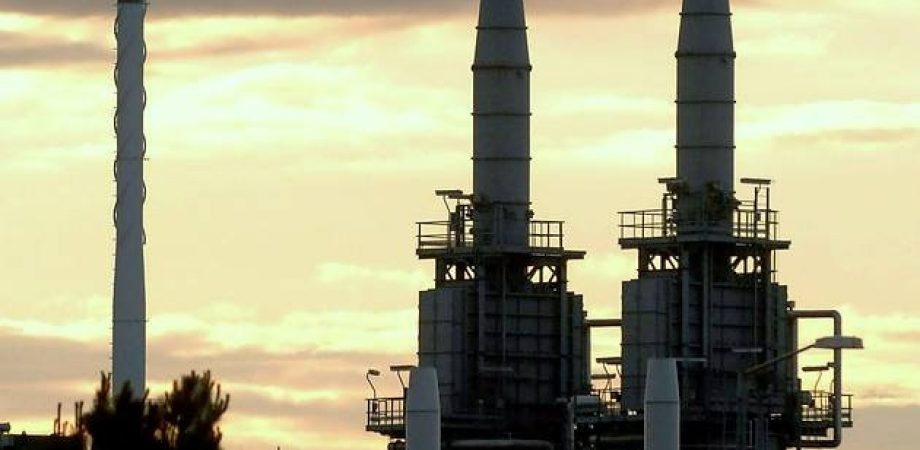 History of ETS
First gas from the Esmond Area was in 1985 from the Esmond, Forbes and Gordon fields. Production from these fields ceased in 1995, and the Esmond Area facilities were decommissioned in phases between 1993 and 2004.
Subsequently, a joint venture between the ETS owners and the Trent and Tyne group was signed in 1996 to allow for the evacuation of gas from the Perenco operated Trent and Tyne fields and subsequently the Alpha Petroleum operated Tors development. The ETS pipeline was reconfigured in 1996 with the disconnection of 37 kilometres of the original ETS pipeline ("northern leg") and the tie-in of the 20 inch Trent/Tyne gas export pipeline into the remaining 165 kilometres ("southern leg") of the ETS pipeline to Bacton. The Tyne field ceased production in November 2015, and Perenco submitted their decommissioning plan for the Tyne platform in July 2018.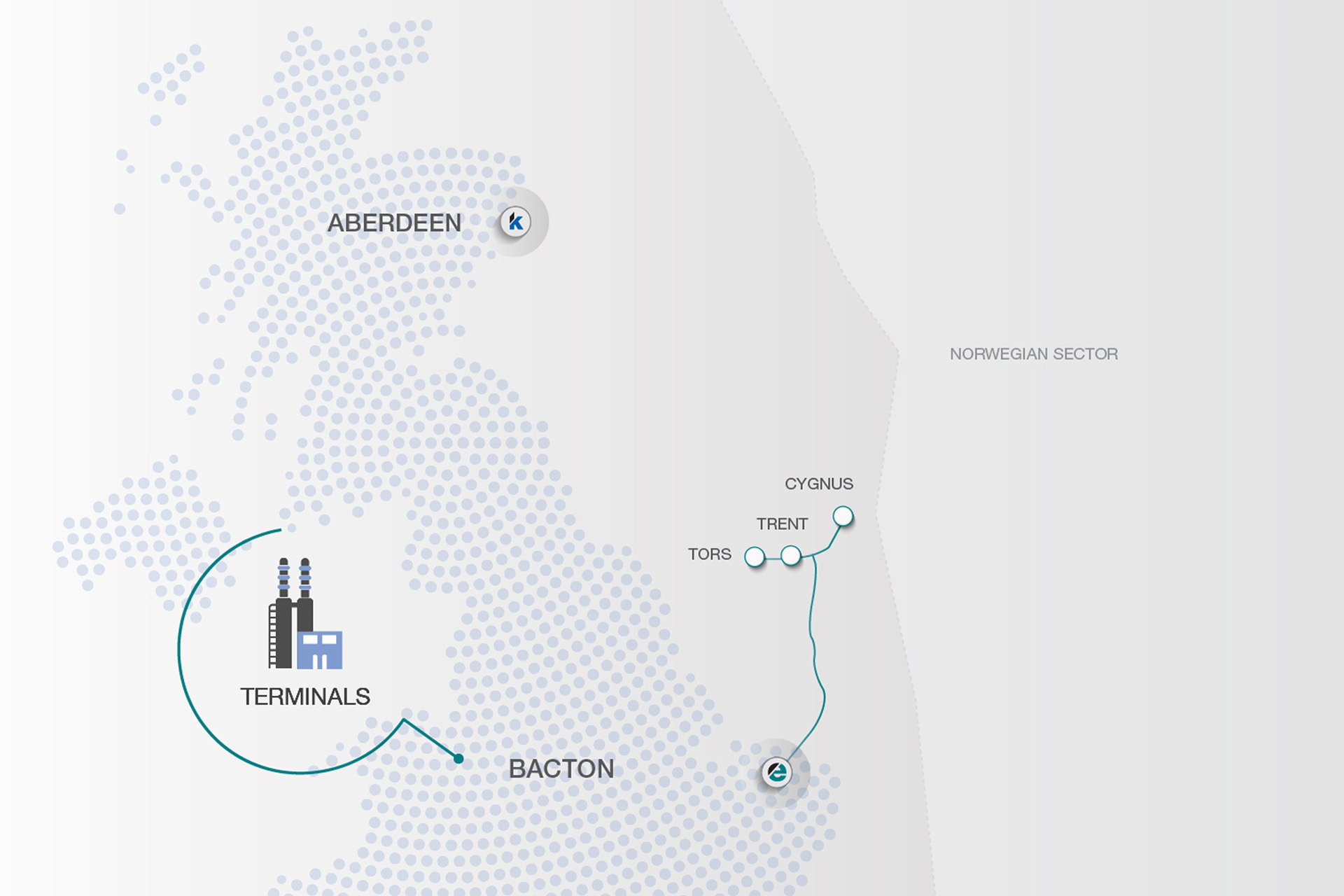 The ETS pipeline was further reconfigured in 2015 with the installation of a subsea Wye Manifold, creating a new subsea entry point to the ETS for both the existing 20 inch Trent/Tyne export pipeline, and the new 24 inch diameter Cygnus export pipeline. Neptune Energy operate the Cygnus field, which came on stream in December 2016. Cygnus is the largest development in the UK sector of the Southern North Sea in the last 30 years, and has the potential to extend throughput in ETS beyond 2040.
The 37 kilometre disconnected "Northern Leg" of the ETS is maintained under preservation (filled with treated seawater), and will be retained by the ETS owners for future potential re-use.